Melissa Gorga just doesn't get it. Why does Teresa Giudice gotta play her like this?
Asked about her sister-in-law this week, the latest Real Housewives of New Jersey cast member replied: "When I hear her call me pretty much a gold digger, it's like putting a knife in my heart and twisting it, because I know that she knows that's not true."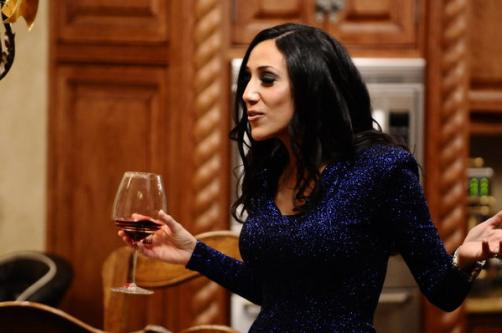 Gorga has been under attack all season long - read our critic's latest take on the show HERE - but says in response to Teresa's accusations:
"Joe and I have been married for seven years and have three kids. We went through a time where we couldn't even buy diapers. We had to sell every house we lived in... Did I go anywhere? Would I ever? No. It hurts me that she would even put that out there, to put that in someone's head. And it doesn't even hurt me as bad as it hurts her brother."
Gorga adds that there haven't always been problems between her and Teresa, and that the real anger is "between Joe and Teresa. I'm caught in the middle. The issues that Teresa and I have are ridiculous."
Source: http://www.thehollywoodgossip.com/2011/06/melissa-gorga-i-am-not-a-gold-digger/
Jennifer Love Hewitt Vanessa Marcil Cristina Dumitru Tara Reid Jaime King